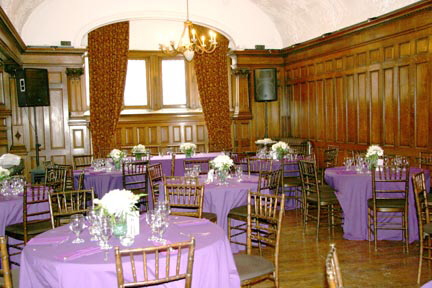 Photos above:  Ready for arrival of Guests at the Newman Centre, Toronto.
Did You Know???
We own all our own dishes, cutlery, wine glasses, cloth napkins (green damask), buffet table linens 72x120 ivory damsk, salt and pepper shakers, water pitchers,etc... 
Our dinner plates, side plates, and cups and saucers are the Dudson St. Moritz pattern - plain white elizabethan china with a slightly raised edge.  We also feature glass plates which work well for dessert or salad applications.  Our flatware is the Oneida "Rhodes" pattern - mirror finished cutlery with a slightly weighted handle.
We include all of these items at no additional charge for Dinners, Receptions, etc...  - this provides an enormous savings to our clients!
Photo Above:  Our Cutlery, Cups and Saucers, Wine Glasses and Water Goblettes (all at  no extra charge!)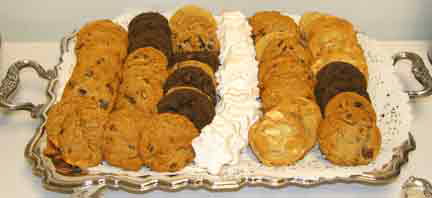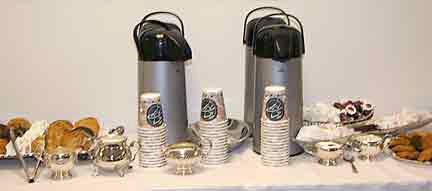 Photos above:  Study Group Refreshments at the University of Toronto!